18"x 24" stretched canvas ready to hang or frame prints are available.. $120 each shipped insured.
​Almost abstract view of the winter landscape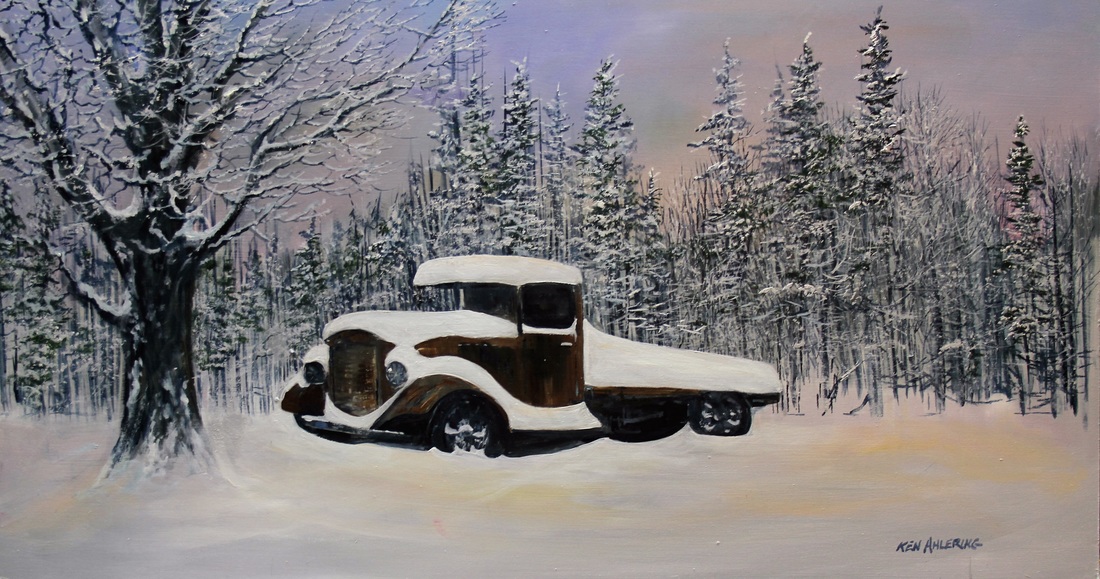 Snow makes everything look different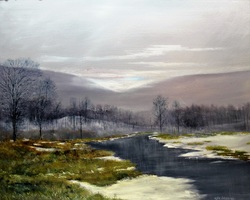 ---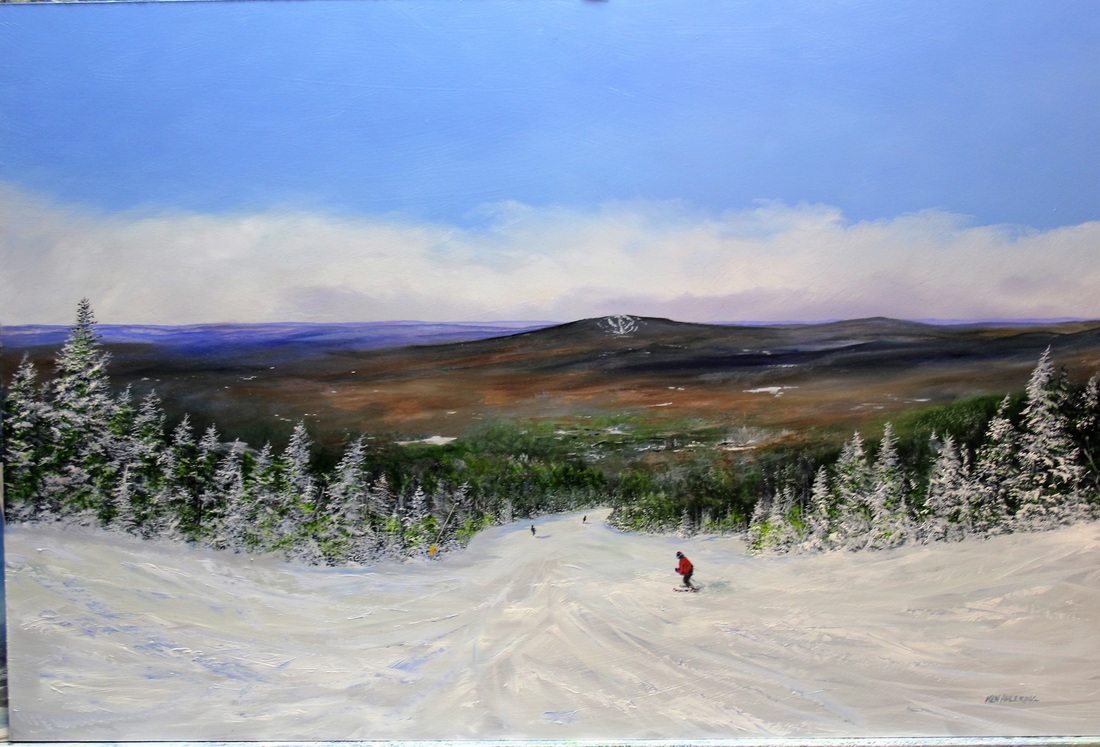 sunnyside up
Artist Statement: "Where's my coffee?"
Welcome to Ken Ahlering's website
I have been painting in oils for about 60 years. I am interested in fine representational paintings that remind the viewer of a place or experience.
I have little or no interest in wacky "message" paintings that are in favor at the moment but will drift off the radar into "what was he thinking (Or drinking)?" .